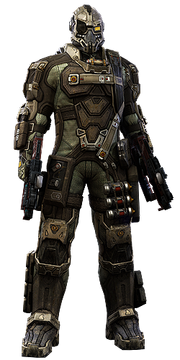 Description
Edit
Patterned after the uniform worn by Group-5, a regiment of first responders who lost their lives when the plasma wave struck Seyllin I and destroyed the planet, those who wear this suit pay tribute not just to them, but to all who lost their lives in one of the darkest moments in New Eden's history.
Ad blocker interference detected!
Wikia is a free-to-use site that makes money from advertising. We have a modified experience for viewers using ad blockers

Wikia is not accessible if you've made further modifications. Remove the custom ad blocker rule(s) and the page will load as expected.