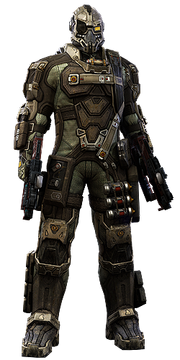 Description
Edit
No-one understands the complexities of the battlefield better than those who choose to walk the line between healer and murderer. Mercy and death are often one and the same, and those who wear this suit understand that both can be granted with a bullet.
Ad blocker interference detected!
Wikia is a free-to-use site that makes money from advertising. We have a modified experience for viewers using ad blockers

Wikia is not accessible if you've made further modifications. Remove the custom ad blocker rule(s) and the page will load as expected.